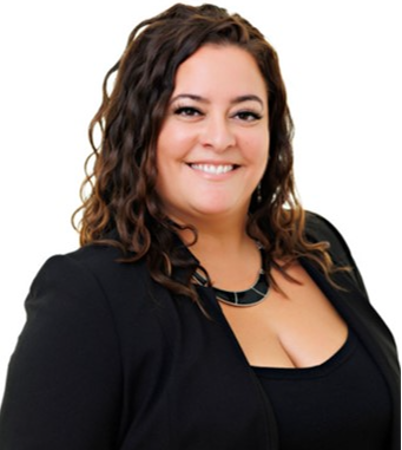 Stephanie France
Office Administrator - Adjointe Administrative
RE/MAX Residex Enterprises
506-473-6960

506-735-7335

506-473-5453
About Stephanie
Recognized for developing and executing strategic marketing initiatives, online content & streamline office efficiency to increase client retention & sales for real estate, startup business, retail, culinary & medical industry.
Born & raised in Ottawa, ON, Stephanie moved to Edmundston, NB to be closer to family. She later joined the Remax Residex Entreprises, Brokerage in June 2020. With previous experience in real estate and business marketing, it did not take long for her to emerge as a valuable asset in the daily operations of the organization. As their right hand person within the Edmundston, NB office, she pulls all the strings together behind the scenes and executes a diverse set of skills that keep it running in an organized manner.
While Stephanie's title is as office administrator, the title does not accurately describe her actual contributions to the success of the business. She is the glue that holds all of the activities of the business together. She assists with every aspect, from staying on top of all client care, office communication and administrative tasks, to organizing the paperwork for listings, processing transactions, and monitoring showings. She also supports the team with managing the website, content creation in addition to creating a more enhanced online marketing presence.
Stephanie is an effective contributor to the office's success. Not only does she need little supervision, she enthusiastically takes over additional responsibilities as they become available and handles each new task with professionalism.
-
Reconnu pour le développement et l'exécution d'initiatives de commercialisation stratégique, de contenu en ligne et de rationalisation de l'efficacité du bureau pour augmenter la fidélisation des clients et les ventes pour l'immobilier, les entreprises en démarrage, la vente au détail, l'industrie culinaire et médicale.
Née et élevée à Ottawa, ON, Stephanie a déménagé à Edmundston, NB pour se rapprocher de sa famille. Elle a par la suite rejoint les Entreprises Remax Residex, immobilier en juin 2020.
Forte d'une expérience antérieure en immobilier et en commercialisation d'entreprise, il n'a pas fallu longtemps pour qu'elle devienne un atout précieux dans les opérations quotidiennes de l'organisation. En tant que bras droit au sein du bureau d'Edmundston, au Nouveau-Brunswick, elle rassemble toutes les ficelles dans les coulisses et met en œuvre un ensemble diversifié de compétences qui le maintiennent de manière organisée.
Bien que le titre de Stephanie soit celui d'adjointe administratrice au bureau, le titre ne décrit pas avec précision ses contributions réelles au succès de l'entreprise. Elle est le ciment qui unit toutes les activités de l'entreprise. Elle assiste dans tous les aspects, de la maîtrise de tous les soins aux clients, de la communication de bureau et des tâches administratives, à l'organisation de la paperasse pour les listes, le traitement des transactions et le suivi des visites.
Elle soutient également l'équipe dans la gestion du site Web, la création de contenu en plus de créer une présence de commercialisation en ligne plus améliorée. Stephanie contribue efficacement au succès du bureau. Non seulement elle a besoin de peu de supervision, mais elle assume également avec enthousiasme des responsabilités supplémentaires à mesure qu'elles deviennent disponibles et gère chaque nouvelle tâche avec professionnalisme.