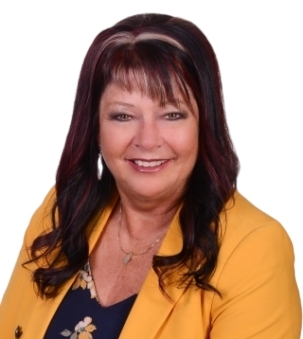 France Pelletier
Broker / Owner - Courtière immobilier et Propriétaire
RE/MAX Residex Enterprises
506-473-6960

506-473-0751

506-473-5453
About France
For MAXIMUM RESULTS, trust RE/MAX!
To our real estate agents, only results matter!
Bilingual, I speak French and English. The sale or purchase of property (residential, commercial, agricultural or others …) has many legal steps. As one of RE/MAX's competent real estate agents with over 24 years of industry experience, I can guide you from start to finish while meeting your needs and expectations. My skill set allows me to be your right hand person while accomplishing your dreams of property ownership. Whatever your choice, you will always be in good hands while navigating through the real estate obstacles. The greatest compliment I can receive is a referral from friends and past clients.
Real estate is my job, my life and my passion!
I surround myself with like-minded real estate agents that have the same standards of quality as I do so that we can provide you with the very best possible service. Working together allows us to be available 7 days a week for you and to offer you a higher quality service!
-
Pour des RÉSULTATS MAXIMAUX, faites confiance à RE/MAX
Pour nos agents immobiliers, seuls les résultats comptent! Bilingue, je parle français et anglais. La vente ou l'achat d'une propriété (résidentiel, commercial, agricole ou autre…) comporte de nombreuses étapes légales. En tant que l'un des agents immobiliers compétents de RE/MAX avec plus de 24 ans d'expérience dans l'industrie, je peux vous guider du début à la fin tout en répondant à vos besoins et à vos attentes. Mes compétences me permettent d'être votre bras droit tout en réalisant vos rêves de propriété. Quel que soit votre choix, vous serez toujours entre de bonnes mains tout en naviguant à travers les obstacles immobiliers. Le plus grand compliment que je puisse recevoir est une recommandation d'amis et d'anciens clients.
L'immobilier est mon métier, ma vie et ma passion!
Je m'entoure d'agents immobiliers partageant les mêmes idées qui ont les mêmes standards de qualité que moi afin que nous puissions vous fournir le meilleur service possible. Travailler ensemble nous permet d'être disponible 7 jours sur 7 pour vous et de vous offrir une qualité de service supérieure!